with Interior decorator Lisa Escobar
LAS VEGAS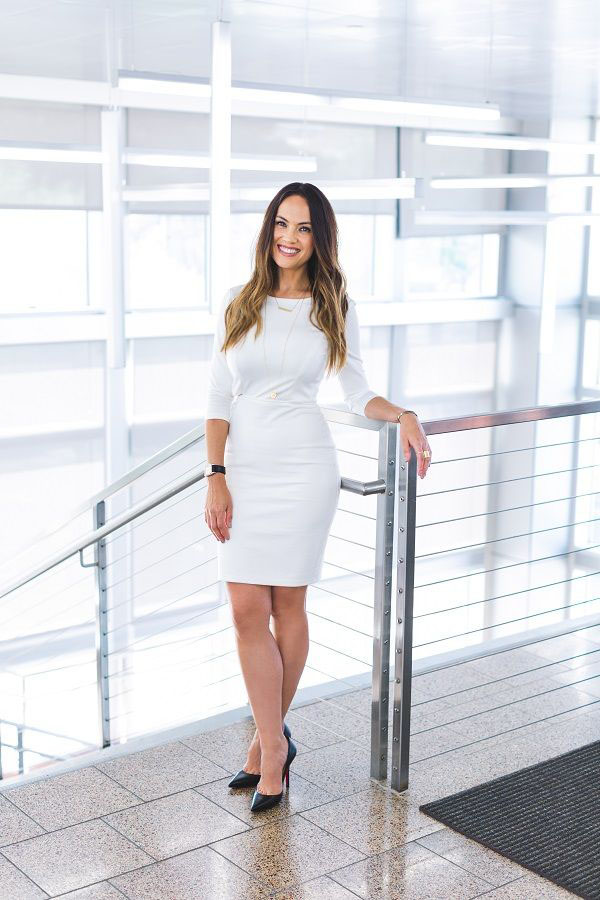 Interior decorator Lisa Escobar has made a career out of maximizing esthetics. She's worked with VIP clients at Wynn Las Vegas and Encore and showed off her skills on HGTV. She knows how much surfaces matter; countertops, vanities and other natural stone spaces that get stained by water or oil will lose their appeal quickly.
Escobar's high-end clients can't afford these disasters; neither can she. That's why she said she loves TuffSkin Surface Protection.
Escobar first reached out to TuffSkin to resolve an emergency on a Mandarin Oriental residential project. TuffSkin's installers came out promptly to apply their company's architect- and designer-recommended finish and fix the blemish.
"TuffSkin saved the day," said Escobar, who owns Lisa Escobar Design. "The company has answered an issue by keeping stone beautiful."
"I love working with people I can rely on, and TuffSkin staff are definitely reliable as well as the product," she added. "It is important to work with reliable people with integrity."
TuffSkin Surface Protection, which comes in gloss and satin finishes, has preserved surfaces in hotel rooms, lobbies, restaurants and bars for hospitality and commercial clients worldwide. The company also serves residential customers.
TuffSkin's acid- and stain-free formulas, which are proprietary stone laminates made from high-tech polyester that is gas permeable but liquid impermeable, eliminate etching and staining caused by alcohol, coffee, water, wine, juice, oils, perfume, toothpaste and makeup.
TuffSkin disappears on surfaces and brings out stone's natural beauty. The company's original gloss suits polished stone; its satin complements honed stone surfaces.
TuffSkin has served hospitality clients in the United States and Canada and around the world including Caesars Entertainment Corp., MGM Resorts International, Hilton Hotels Corp. and Marriott International.
"TuffSkin Surface Protection is A. a great product and B. provides excellent service," Escobar said. "The TuffSkin Surface Protection installers went out of their way when I needed them most."
Visit lisaescobar.com to learn more about Lisa Escobar Design.
Visit tuffskinprotection.com to learn more about TuffSkin products.