LAS VEGAS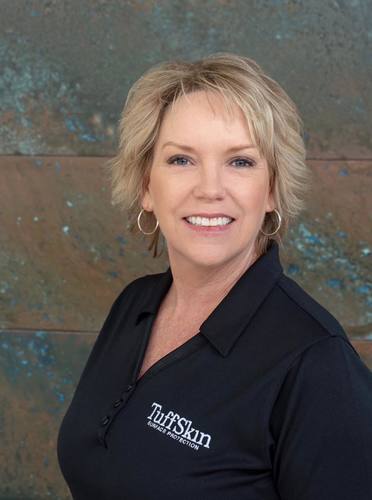 Drawing from her personal experience, Lelia Friedlander will speak about the importance of getting support to help improve your personal life and your business at next week's Tuesdays Together.
Friedlander, owner of TuffSkin Surface Protection, will be the featured speaker, talking about mastermind and mentorship, for the group of entrepreneurs from 6-8 p.m. July 23 at the Doyle, 418 W. Mesquite Ave.
She describes a mastermind as a group of people who have similar interests and aspirations. In "Think and Grow Rich," Napoleon Hill describes a mastermind as "the coordination of knowledge and effort of two or more people who work toward a definite purpose, in the spirit of harmony."
Friedlander will present formats and general guidelines for the groups that she and her husband Frank have been incorporating into their business for years.
"We feel it elevates our weekly core meetings by invoking the mastermind principles, taking our creating time to a whole new level," she said.
On the topic of mentorship, Lelia will present the difference between mentors and coaches and touch on the importance of mentors and coaches in entrepreneurs' lives.
Lelia mentors business owners through the Southern Nevada chapter of the National Association of Women Business Owners. And to help address the subject, she will bring in a personal role model, business strategist Jackie Martin, whom the Friedlanders have known for more than 30 years. The couple met Martin in 1984 when she was a facilitator for small groups during a personal development program called ARAS, directed by Bob Trask.
"She took a personal interest in us and has been a fantastic sounding board for us in business and life," Lelia said. "The love and support we have received from Jackie over all these years is absolutely priceless. Her guidance, intuitive knowledge and strength have been a pillar for both my husband and I over the years."
Lelia is excited to have the chance to share her experience and advice because success "takes a village," she said.
"I just want to share the knowledge I have gained over the years," she said. "It's not about me, but how the information may help someone else in their quest for a better business experience."
Find more information about Tuesdays Together on Facebook.
For more information about TuffSkin, visit tuffskinprotection.com or call 702-778-2272.