at Las Vegas Market July 28-Aug.1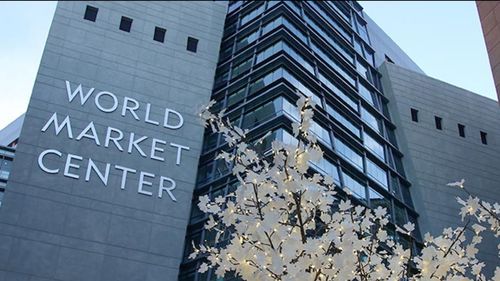 Residential and hospitality designers will have a one-on-one experience to see how Las Vegas-Born TuffSkin Surface Protection enhances and defends natural stone surfaces July 28-July 31 from 8 a.m. to 6 p.m. and Aug. 1 from 8 a.m. to 4 p.m. in the World Market Center's Las Vegas Design Center, 475 S. Grand Central Parkway in Las Vegas.
Local and global designers recommend TuffSkin Surface Protection to avoid tarnishing marble, travertine and onyx designs in residential and commercial properties. Imagine using expensive natural stone countertops that the client requests or designer suggests, and that stone etching or staining within moments of the first spill. Unhappy customer guaranteed. That's why TuffSkin is such a unique reassurance for everyone involved.
TuffSkin Surface Protection, located in the Kitchen & Bath Resource Center (suite 110, building A), will demonstrate how easily its proprietary stone laminate is installed during Las Vegas Market.
Las Vegas native Katie Friedlander, TuffSkin Owner of Southern California, says, "Market is a place where our direct clients go to see new products and get inspired for future projects. We enjoy seeing local designers and friends that we have worked with in the past as well as the opportunity to meet new people who will fall in love with the TuffSkin difference."
Not only does TuffSkin Surface Protection protect natural stone countertops, but makes the finished product shine and enhance those detailed natural stone markings that clients love to display in their homes, restaurants, hotels and commercial properties.
Friedlander adds, "The product is unique because it's invisible, so it's fun for the team to be there at the Kitchen & Bath Resource Center and surprise people with our inventive way to protect marble. We also love representing our home town and showing everyone that Vegas produces inventors and leaders in the design community."
Designers can confidently design with marble knowing TuffSkin is going to protect their designs. Clients can feel more confident purchasing marble designs knowing their marble will last with TuffSkin and their investment is upheld.
Natural stone designs like marble can be a more practical and affordable choice for countertops if protected by TuffSkin Surface Protection.