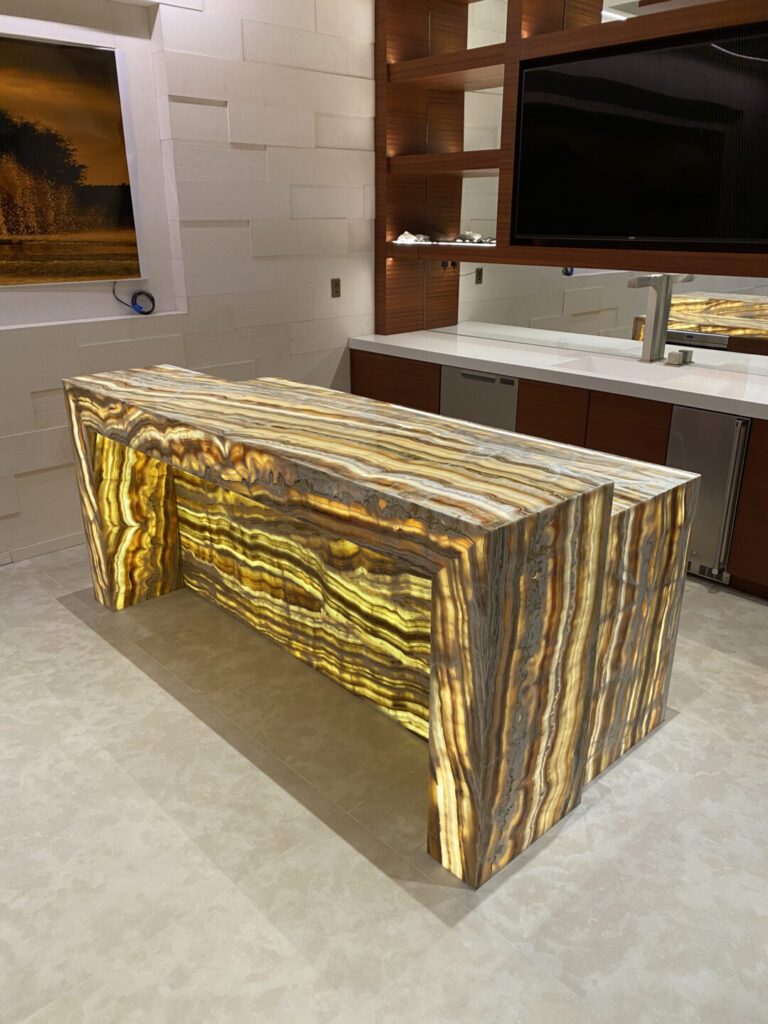 Many homeowners get to the point where they would like to have their own beautiful bar for
entertaining guests and family. A home bar can be a great way to gather your friends for some cocktails. Plus, you get the pleasure if being the bartender and host in your own home.
If you're planning to install a beautiful, aesthetically pleasing bar in your home, look no further for the countertop materials. At TuffSkin Surface Protection, we can provide you with our high-quality surface protection for your beautiful marble.
What is TuffSkin Surface Protection?

TuffSkin is a proprietary stone laminate made from high-tech polyester that is gas permeable but liquid impermeable. The finish is scratch resistant, so you can be certain that your bar surface will be looking its best at all times. You won't worry about any spills, glass breaks, and other damages. Be at peace knowing that all of your guests will love coming over to sit at the bar and enjoy the cocktails you mix up.
The Benefits of TuffSkin for Your Marble Surface
• Etch & Stain Proof
• Heat Resistant
• No Chemical Odors with Installation
• Design Possibilities are Limitless
There are so many more benefits for using TuffSkin Surface Protection for your bar. Regarding design possibilities, you can get pretty creative with your bar's surface. Take an impractical stone surface and turn it into a practical stone solution for your surface using the TuffSkin Surface Protection. We can make any natural stone look immaculate with the surface technology we provide.
If you're looking to build a beautiful bar, don't hesitate to reach out to us here at TuffSkin Surface
Protection. We can provide you with our surface protection for your stone surface bar counter.
Contact us at 702-778-2272 today or visit us online for more information!