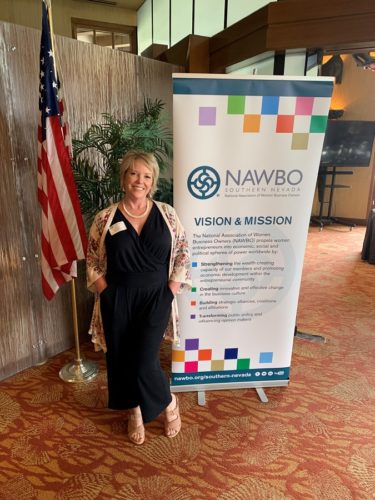 TuffSkin Surface Protection president, Lelia Friedlander spoke in front of the Nevada legislature advocating for local businesses in support of bill #SB495.
Four National Association of Women Business Owners (NAWBO) members shared their story and communicated their business experience in favor of bill #SB495.
"It is a pleasure using my track record as a business owner and my voice to bring positive change to our state," said Lelia Friedlander, president of TuffSkin Surface Protection.
SB495 is an act relating to small businesses; creating the Office of the Small Business Advocate within the Office of the Lieutenant Governor; authorizing the Lieutenant Governor to employ and appoint personnel to the Office of the Small Business Advocate; requiring the Office of the Small Business Advocate to coordinate with state agencies and local governments under certain circumstances; authorizing the Office of the Small Business Advocate to review certain requests for assistance related to small businesses.
A business owner since 1991, Friedlander says having an advocate available to discuss business requirements, tax questions and the myriad other questions that come up regularly would be so helpful.
She adds, "Small business owners need this dedicated advocate so we can continue to grow our business and grow our economy."
NAWBO has continued to represent the issues and concerns of small and women-owned businesses at the national and state levels. Through Congressional testimony, public policy conferences and member education, NAWBO has been at the forefront of advocacy on behalf of women business owners and the issues that impact their companies.
TuffSkin Surface Protection, a proprietary stone laminate, solves the marble etching and staining challenges in the hospitality industry and the commercial and residential markets.
Call or email to schedule an appointment at 702-778-2272
email info@tuffskin.com or visit online at https://www.tuffskin.com/

Link to Original Article: https://www.nevadabusiness.com/2019/04/business-owner-lelia-friedlander-advocates-for-nevada-businesses-in-support-of-bill-sb495/